Delivered on 05/17/2012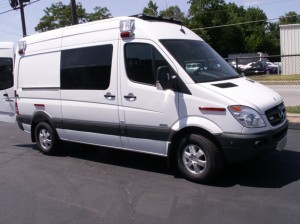 Medlife Ambulance
Huntingdon Valley, PA | 2011 144 Sprinter | SOLD BY Global Emergency Vehicles
MEDLIFE Ambulance is a family owned and operated company providing Emergency and
Non-Emergency Ambulance Transportation and Wheel Chair Transportation throughout the
Los Angeles and Orange County areas.
---
Delivered on 05/16/2012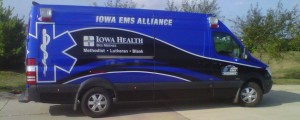 City Of West Des Moines
West Des Moines, IA | 2010 Custom Modified 170 Sprinter | SOLD BY O'Dell Auto Sales
---
Delivered on 03/28/2012
MidPac Far East
Guam USA | 4 Units 2011 144 Sprinters | SOLD BY O'Dell Auto Sales
---
Delivered on 03/27/2012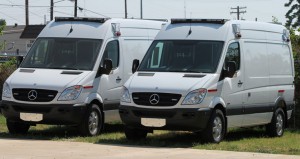 Gentle Ride Ambulance
Glendale, CA | 2 units 2011 144 Sprinters
Gentle Ride, Inc. established in 1996 as a non-emergency medical transportation.
---
Delivered on 03/24/2012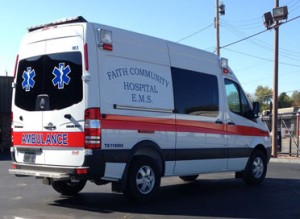 Faith Community Hospital – Jacksboro, TX
FCH offers a wealth of medical services including: Inpatient care, minor surgeries, obstetrics, Level IV 24-hour trauma center, advanced radiology services including CT scanning, outpatient lab, physical therapy, social services, patient education, rural health clinic, and more.
---
Delivered on 03/22/2012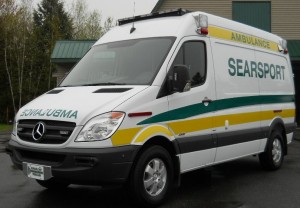 Seasport Ambulance
Serving the citizens and visitors of Searsport since 1969, Searsport Ambulance Service has provided emergency medical care and transportation to the sick and injured. As the science of Emergency Medical Services has grown, so has Searsport EMS with the latest in equipment and a passionate staff.
Searsport, ME | 2011 144 Sprinter | Sold by Sugarloaf Ambulance and Rescue Vehicles
---
Delivered on 05/17/2011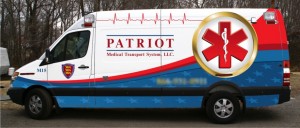 Patriot Transport
Patriot Transport is a premier transportation company in Southern Maryland offering sedan, wheelchair van, non-emergency and emergency ambulance transport and medical stand-by for special events. See their promotional video below featuring a Type II Sprinter ambulance manufactured by Miller Coach.
---
Delivered on 05/17/2011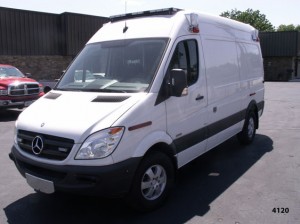 Crittenden EMS
West Memphis, AR | 2011 | 144 Sprinter
---
Delivered on 05/20/2010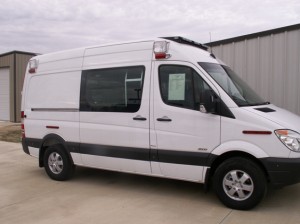 Sugarloaf Ambulance & Rescue Vehicles
Sugarloaf Ambulance/Rescue Vehicles, has been designing and building emergency vehicles for over 30 years. Located in Wilton, Maine, Sugarloaf Ambulance & Rescue Vehicles has been designated an authorized PL Custom Service Center.
---
Delivered on 05/17/2010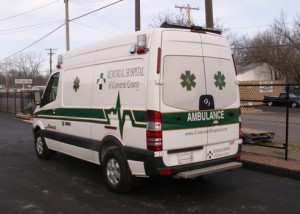 Memorial Hospital of Converse County
Memorial Hospital was established in 1942. The hospital was located at a World War II prisoner of war camp infirmary just outside of Douglas. In 1950, a new "modern" hospital was built just east of downtown. The building served as the hospital until 1983, when construction was completed on the current four-story hospital building.